Caroline Thomas Jacobs
Director of the Office of Energy Infrastructure Safety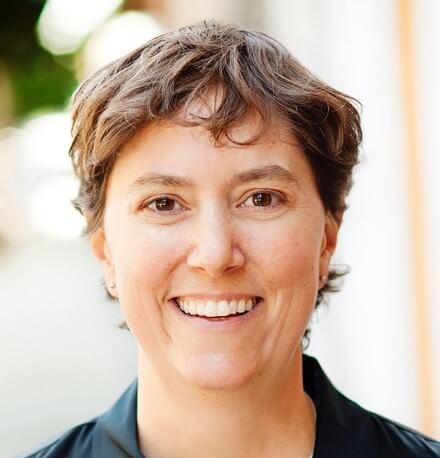 Caroline Thomas Jacobs was appointed by Governor Gavin Newsom on June 30, 2021 as the first director of the new Office of Energy Infrastructure Safety under the California Natural Resources Agency.
Director Thomas Jacobs was appointed by Governor Newsom in October 2019 as director of the wildfire safety division within the California Public Utilities Commission. She was responsible for standing up the new division and implementing oversight of electrical corporations' wildfire safety pursuant to the requirements of Assembly Bill 1054 and Assembly Bill 111. In this position, she envisioned and built the organizational and operational structure to exercise regulatory assessment of utility wildfire safety measures, which is now the basis upon which the Office of Energy Infrastructure Safety operates.
Prior to serving in these roles, Director Thomas Jacobs was chief of headquarters response operations for the California Governor's Office of Emergency Services where she was responsible for leading the California state warning center and state operations center during the catastrophic wildfires and other disasters experienced since 2017, including establishing the initial response framework for public safety power shutoffs.
With over 20 years of experience in complex operations, technology and emergency management, Director Thomas Jacobs has led modernization of public safety at the local, regional, and state levels through various positions at the Contra Costa County Office of the Sheriff, Bay Area Urban Area Security Initiative, and the State of California. Prior to public service, she also held positions at Apple, Inc. leading the development of worldwide retail genius bar operations in the launch of the Apple Retail Stores.