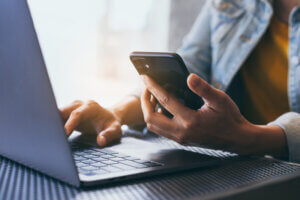 E
nergy Safety wants to hear from you! We encourage comments from the public on issues and proceedings to help us reach informed decisions.
Members of the public can provide public comments to Energy Safety proceedings by submitting documents through our e-Filing System. The Energy Safety e-Filing System is organized by Cases. A Case is a type of proceeding, such as Wildfire Mitigation Plans or Safety Culture Assessments. Stakeholders also can receive notification of filings, public events, and workshops by signing up for the Service List for individual Cases. Event details will also available on our Events & Meetings page.
How to Submit a Public Comment
Upload comments via e-Filing
The public can access the e-Filing System through a link on the Energy Safety public website's "e-Filing System" tab. You may search and browse published documents related to all of Energy Safety's responsibilities and provide comments. The Energy Safety e-Filing System is structured by Cases, with multiple Dockets per Case. To upload your comment:
Enter Energy Safety's e-Filing system and select 'Submit E-Filing' or 'Submit Confidential E-Filing' at the top of the page;
If you already have an account, enter your login information or create a new account.
Select the Docket you wish to file to, and your role;
Upload one or more files and add descriptive information for each file;
Review the document, accept the terms and conditions for submission. You will receive an email confirmation once submitted;
Once Energy Safety has approved your application for e-Filing, you will receive a further confirmation email with a link to your docketed document(s).
Write to us
If you are unable to submit your comment via our e-Filing system, you can send us a letter with your comments on any topic, known as our "proceedings." Your comments will be shared with decision-makers. If you have the proceeding number for the matter you are writing about, please include it in your correspondence. If you do not have the proceeding number, please provide any other relevant details.
Mail To:
Energy Safety
715 P Street, 20th Floor
Sacramento, CA 95814
(916) 902-6000
Attend an Event
Energy Safety often holds public meetings and workshops on matters that impact the public. Attend an event to voice your thoughts and perspectives! You can always check Energy Safety's Meeting and Events Calendar and follow us on Twitter, Facebook, and Instagram to learn about new events.